Pula is the largest town on the Istrian peninsula. It is known for its multitude of ancient Roman buildings and its beautiful sea. The city has a long tradition of wine making, fishing, shipbuilding and tourism.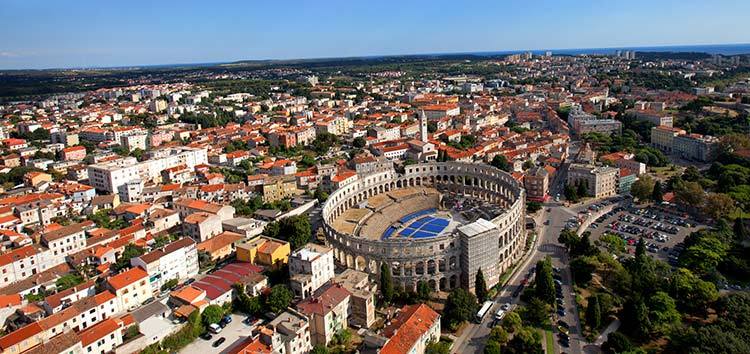 When in Pula make sure you do not miss the Colosseum (Pula Arena). The Colosseum is the most complete remaining arena in existence, and one of the 6 largest in existence. Completed in 81 CE, it was long abandoned after the outlawing of gladiatorial contests and fight between prisoners condemned to death. Today it is used for the Pula Film Festival and for various concerts, including artists such as Elton John, Pavarotti, David Gilmour, Sinead O'Connor, and many others.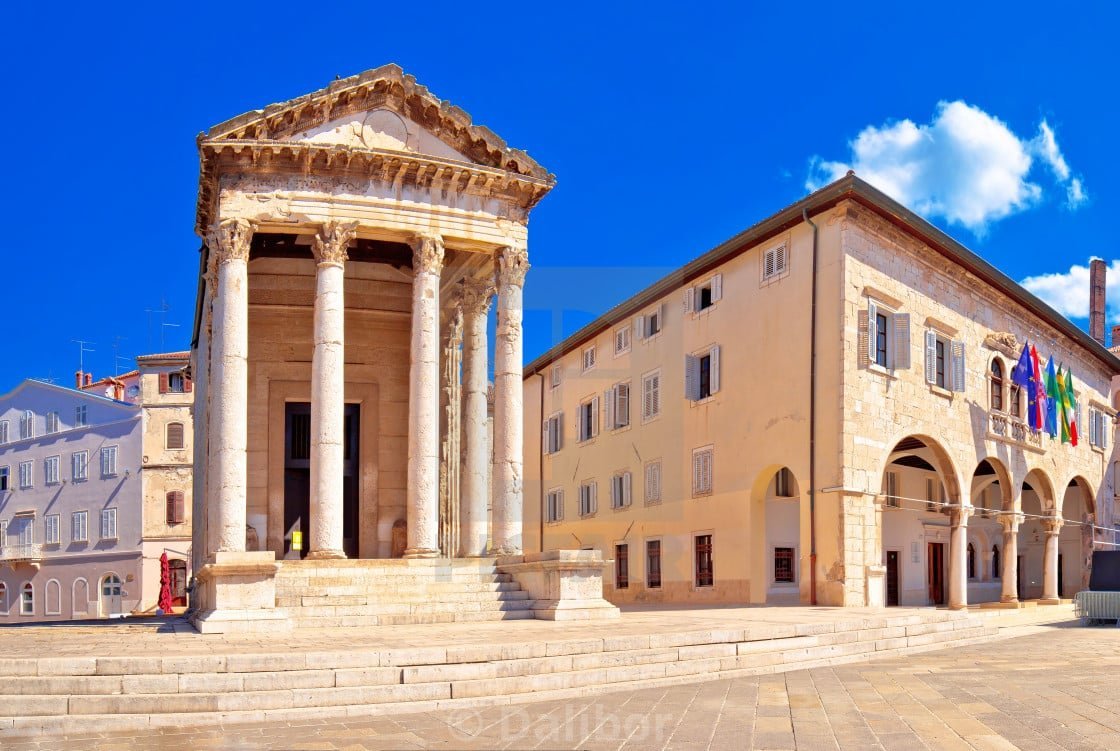 Other than its Arena, the city of Pula has the temple of Augustus. The temple is located in the main square of the city that is called the Forum. It is because it was built exactly on the square, where ancient roman forum took place. The temple was built in the 1st century and was dedicated to the first Roman emperor, Augustus.
Some other great Istrian attractions: gorgeous beaches where you can swim or dive delicious cuisine and, of course, great wines!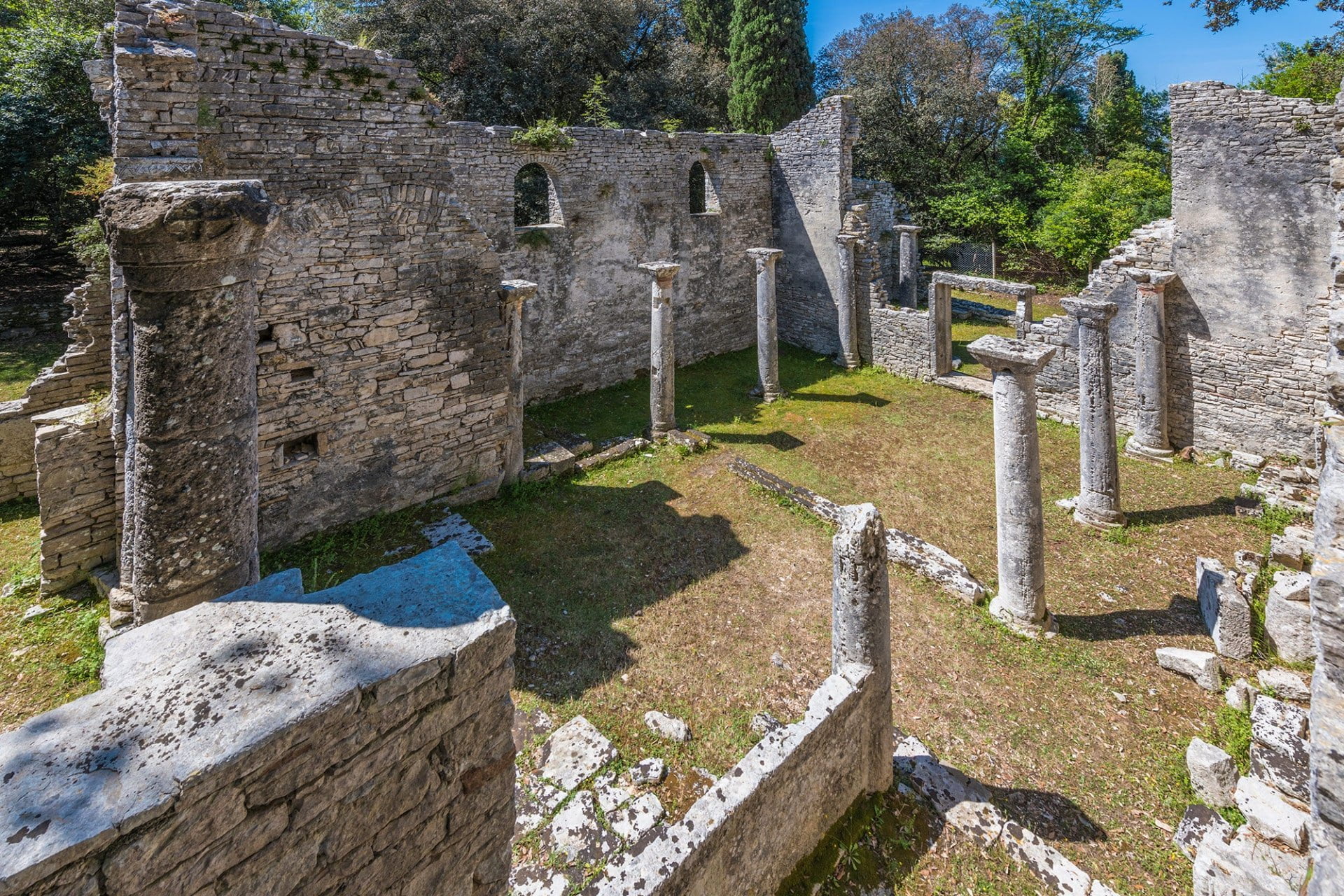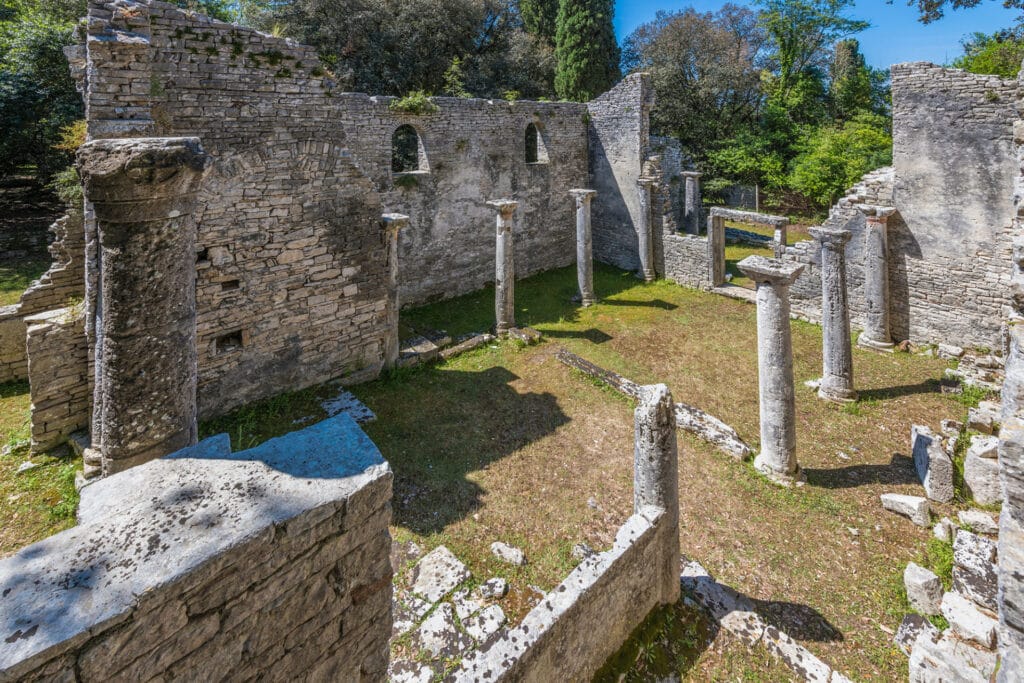 Pula is a coastal city located close to some paradise islands, that you should not miss the chance to visit! You can go to the Brijuni islands (a group of 14 small stunning islands in the Adriatic sea) or Veliki Brijun – an inhabited island.
If you want to perfect getaway in nature, we suggest to visit the Kamenjak natural park as well. It is a combination of stunning landscapes, sprinkling yachts and fun activities.
The entrance to the Donji Kamenjak Nature park is 3,5 Eur (all the rest is free), but it is well worth it. If you are brave enough, you can jump from the cliffs in the southernmost point of Istria, and it's awesome!
WHAT TO DO :
Take a historical tour around the city or take a guided walking tour
Visit the Arena Pula
Taste some delicious Istrian wine
Visit Brijuni National Park
Go biking in the Natural Park
Take a 2.5-Hour Snorkelling Experience