HERE A GUIDE FOR NOVICE – WHY CATAMARAN:
A catamaran charter is a great choice if you are looking for a vessel with plenty of internal space, EXTRA stability, and comfortable as at home.
Catamarans typically have two hulls and are split up with cabins in the front and back (4 cabins in total), as well as a large common area comprised of a central deck and salon area that brings the vessel together.
They are ideal for families and larger groups (8+) due to their spacious layout and additional stability.
Larger catamarans will have additional, smaller crew cabins on board, that are tucked into the very front of the vessel. On slightly smaller catamarans, the salon will fold out to a double bed providing additional space for the crew to sleep.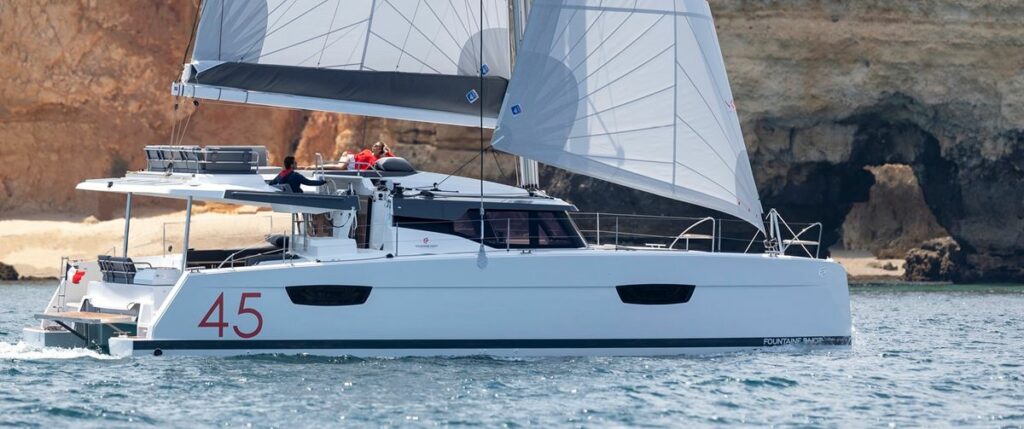 Catamarans offer spacious and open social areas, with the salon sitting above the hulls, providing a 360 degree view from inside the salon. Typically, catamarans have social seating areas at the back and front of the vessel in addition to the salon area, meaning there is plenty of space to socialise onboard. Dual hulls offer a stable platform which handles well in all weather and on anchor, perfect for families and larger groups moving around the vessel.
Unlike sailing yachts, a catamaran will sit flat when sailing and not lean into the wind. This means they aren't ideal vessels for professional sailors, but perfect for families and groups who want to relax on board.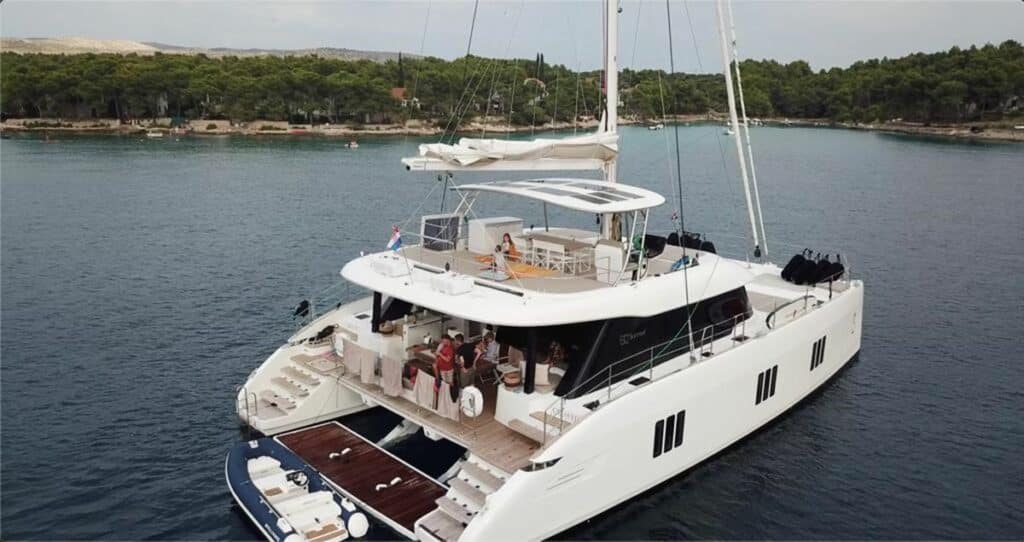 Catamarans are typically a little faster than most monohulls, making it quicker to get from A to B. This makes it a great option for those wanting more time to explore Croatia's quaint seaside towns, or enjoying time on anchor.
The spacious size of catamarans means these vessels are often a little more difficult to berth in smaller marinas throughout Croatia. Moving to the next overnight spot requires pre-planning in order to ensure a large enough spot is available. This provides an exciting technical challenge for experienced skippers, or if you'd prefer to sit back and relax, we can provide an experienced skipper for you!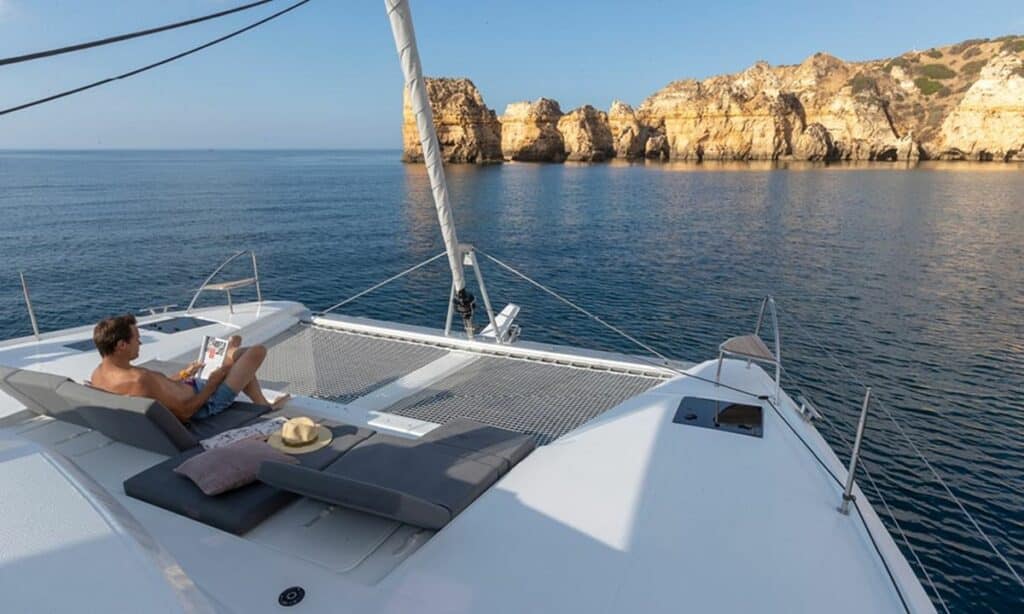 A catamarans larger size means you have more opportunities to stay on anchor or a buoy, surrounded by the beautiful clear water of the Adriatic Sea. Staying on anchor is a free option, and spending the night on a buoy is a cheaper option than berthing in marinas.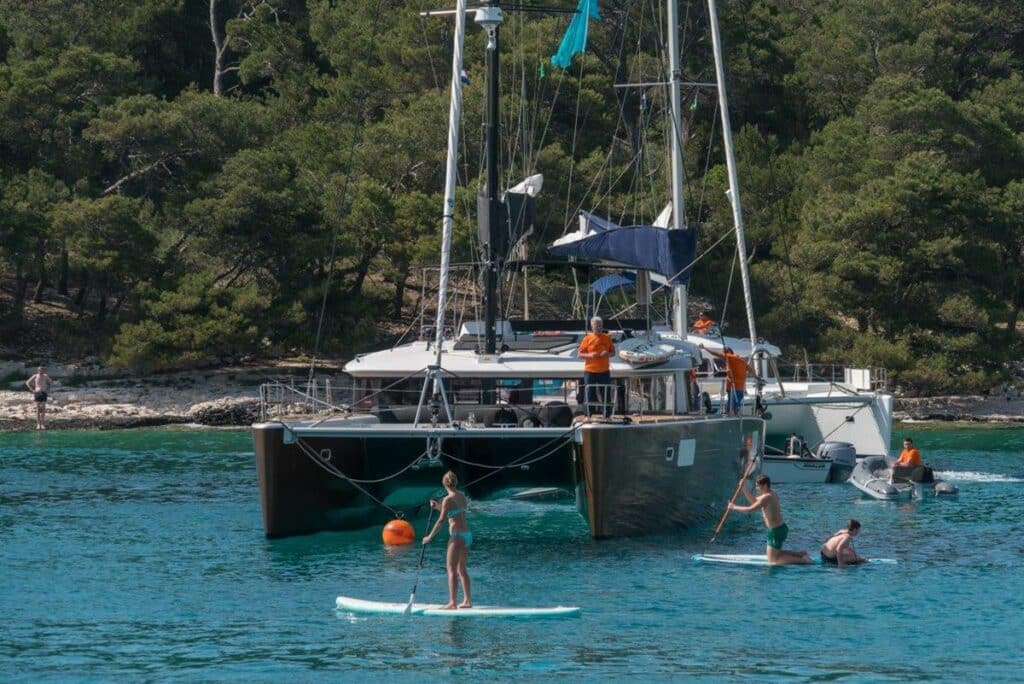 Whilst chartering a catamaran is more expensive than chartering a sailing yacht, guests who choose this option are rewarded in luxury, comfort and space onboard.